The Translational Cardiac Stem Cell Research Program prepares participants for future success
The Translational Cardiac Stem Cell Research Program studies the role of stem cells in treating diseases like cardiovascular disease, neurodegenerative disease, and cancer. The program is directed by Yerem Yeghiazarians, MD, an interventional cardiologist and associate director Kurosh Ameri, PhD, an associate researcher. The program gives undergraduates and graduates the opportunity to train and collaborate with an outstanding team of researchers.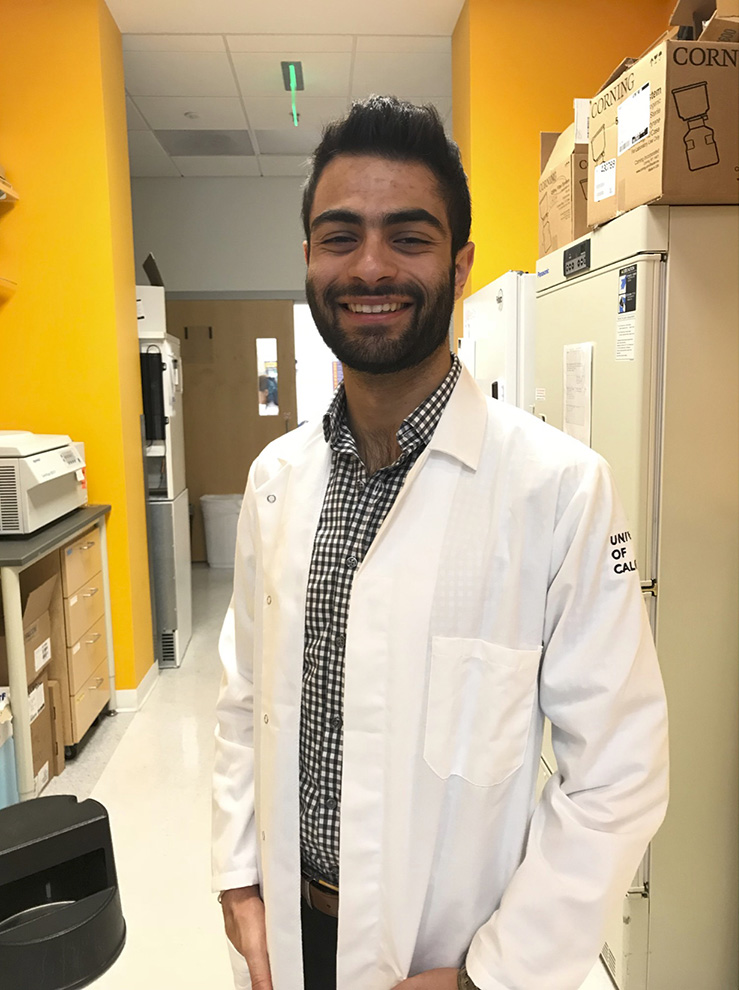 Raffi Samurkashian is an undergraduate student at the University of California, Davis majoring in biomedical engineering. Raffi has participated in the Translational Cardiac Stem Cell Lab since 2015 when he was in high school, and he says his experience in the lab has helped him advance in his academic career. Dr. Yeghiazarians and Kurosh helped Raffi get his first paper published. They also wrote letters of recommendation for Raffi as he submitted applications for graduate school. The graduate school application process can be complicated, and Raffi was able to look to other lab members for advice. 
Raffi says one of the most important things he learned was the ability to independently solve problems and come up with solutions.
"I have stared down a lot of dead ends with my project over the past few years, but with the constant support of my lab members and the skills, I have acquired since beginning my research…I have always been able to keep my research moving forward."
Raffi was accepted to his top school of choice, Johns Hopkins University, in addition to being accepted to UC Davis, UCLA, UCSD, UC Berkeley, Cornell, Duke, and University of Pennsylvania. He will be attending classes starting this fall in the MSE program in bioengineering with a focus on translational cell and tissue engineering. He says the research he did at the Translational Cardiac Stem Cell Lab made him stand out among other applicants. 
"Just from conversations with both members of our lab and members of other labs, I have learned so much about the field, and it has definitely changed my outlook on the future of medicine."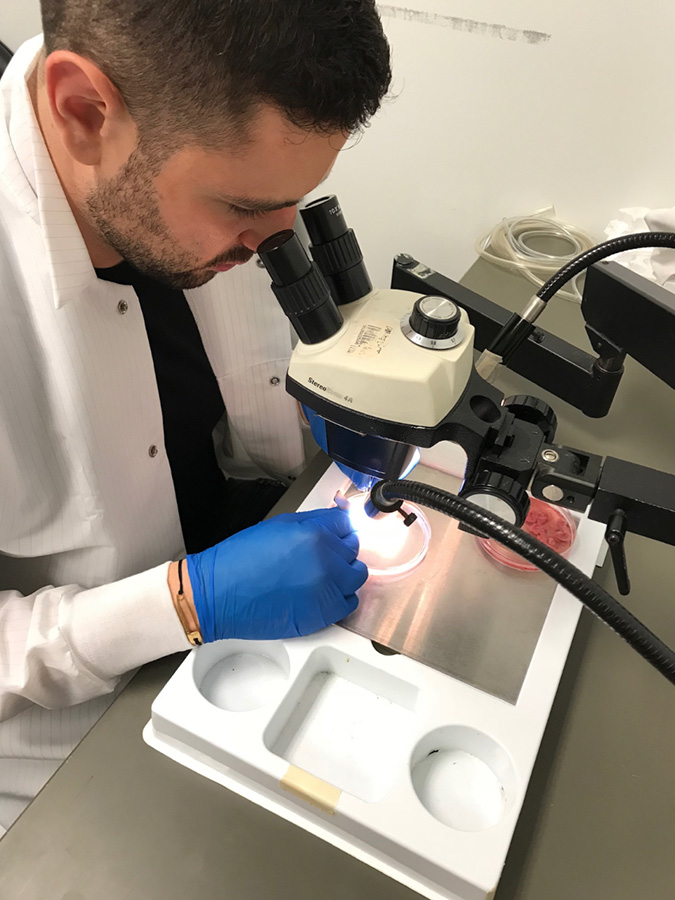 Maxwell Fredkin started participating in the Translational Cardiac Stem Cell Lab in April 2018. After graduating from the University of California, Berkeley, and working in business development, Maxwell felt the pull to discover a more meaningful vocation, so he decided to further pursue his interest in science. Maxwell found the Translational Cardiac Stem Cell Lab different from other labs he has worked in because of the breadth of diverse research studies. He was able to gain great exposure from observing the distinct work of his colleagues. 
"Working in the lab really crystalized my interest in healthcare," said Maxwell. "Yerem encouraged me to explore my own interests and was so generous with his time. He helped me think outside the box."   
Maxwell is now working for one of the largest healthcare organizations in the world and he says that without this experience, he wouldn't have been as prepared for his career.
"The lab was an amazing learning opportunity, and it made me realize that industries are looking for people with hands-on experience."
For Maxwell, the biggest gain was uncovering a passion for science and healthcare and translating that passion into a meaningful career.
To learn more about the Translational Cardiac Stem Cell Research Program, click here.